This year we have stayed home and learned what matters most to us and what we cannot live without. It has become clear that one of these things is our early childhood education and care (ECEC) sector.
Before you even get to the benefits for children, families across the country have found they cannot live, work, or find a job and rebuild effectively without access to stable, affordable and high-quality early learning.
This is not to say that every industry has not been impacted by COVID-19 in some way, but few industries have gained such front-of-mind prominence in families' hearts and hip-pockets as early learning.
Since the beginning of the pandemic, governments, parents and carers, employers and the public have deepened their understanding and value of local early learning services.
For some, this increased respect is as simple as understanding that parents cannot work without them.
For others, it is realising what the training, skill and knowledge of the sector's professionals bring when it comes to children's cognitive development and overall wellbeing.
For governments, it is appreciating the inexorable link between young families throughout our suburbs and regions, our economy, and its recovery.
To enable this recovery, the federal government has a continued role to play in unlocking the potential of these families to improve the financial positions of households and of the nation.
The most effective way to achieve this is by ensuring access to more affordable and high-quality early learning.
Re-establishing pre-pandemic ECEC funding settings as a 'revert to situation normal' approach when 'normal' is still evolving would create barriers to employment, strain on household budgets and a handbrake on national economic recovery.
It will also affect the development of our children.
In our survey of parents and carers, we heard that they noticed their children's wellbeing deteriorate if they couldn't attend their usual centre and see their friends and educators who they have very close relationships with.
From teachers and educators, we've heard that for some children, access to their usual early learning centre has provided one of the only stable experiences in their lives while they have had to stop seeing friends and relatives outside of their home, like grandparents, and adjust to changes in their homelife.
From speaking with young children, we've learned that maintaining relationships with their friends and favourite educator at early learning has provided some stability, and assurance that "things will get back to normal".
It is worth noting that access to early learning during the pandemic has been especially important for children who might not have safe home environments due to things like increased alcohol intake or domestic violence, or who otherwise face disadvantage or vulnerability.
During this period of economic and social upheaval, accessible early learning has provided stability for children and made employment more manageable.
But it is more than that – it has also proven a foundational role in Australia's economic recovery from this pandemic.
By optimising the current funding settings, in an evidence-based way, we can ensure greater access for families to affordable and high-quality early childhood education.
This will be vital for parents in our suburbs and regions to be able to return to work and improve their financial situation.
And it will be vital for governments who need to see increased productivity as one of the ways that we will return to national prosperity.
We need to support the Australians who are central to our economic recovery, and providing access to more affordable and high-quality early childhood education at this pivotal time is one way to directly assist them.
By building on the Morrison government's Child Care Subsidy to meet changing needs, we can give more children the best start in life, help families get back to work, and get our economy back on track.
This is good for families, good for children and good for the country.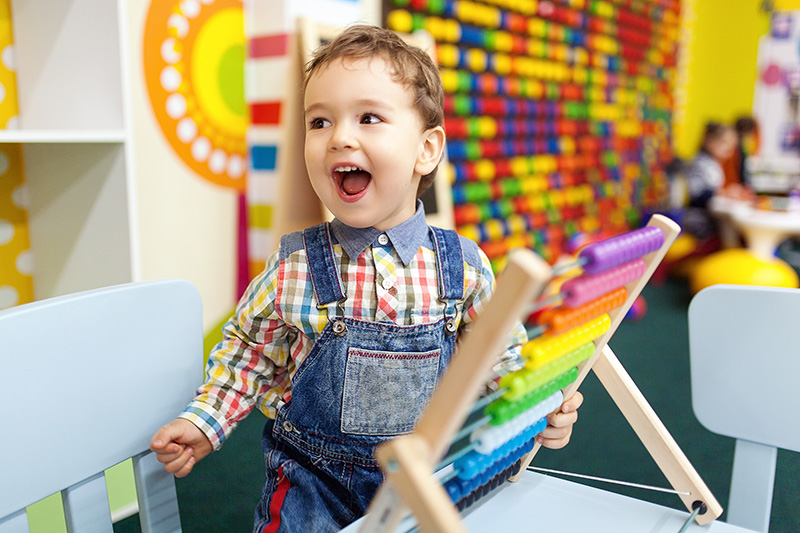 This article was originally published on The Mandarin. Read the original article