It is our firm belief that appropriate learning during the very earliest stages of life helps lay solid foundations upon which essential skills can be built. It ensures children are ready to thrive from their first day at primary school, and throughout the rest of their lives.
There is substantial evidence to suggest experiences between birth and the age of five have significant impacts on outcomes later in life. In fact, children's experiences and strengths at the age of three can often be used to effectively predict health, happiness and other successes in adulthood.
Research has also demonstrated children with experience of early learning tend to display stronger academic performances, and have a greater likelihood of completing school and undertaking further education. Additionally, they are more likely to enjoy better employment options, and mental health and wellbeing outcomes.
Beyond the positive impact on children themselves, research suggests knock-on benefits for our society and economy. Essentially, where early learning options are strong, everyone wins!
Our Beginnings
Studies suggest one-in-five Australian children do not develop the basic social and emotional skills to best prepare them for learning once they start school.
This sobering fact had a profound impact on our now-CEO Jane Hunt, a long-time advocate for children's education, health and development. Together with representatives from the Paul Ramsay Foundation, Jane began to consider why this was the case, and what steps could be taken to ensure all children are given equal opportunities to reach their full potential. As a result, The Front Project was born.
Our collaborations
The Front Project collaborates with experts in the education sector and its future workforce to promote the immediate and long-term benefits of early childhood learning in Australia. Through this work, we continually strive to identify opportunities to create positive change within the system.
Early childhood learning plays a crucial role in creating a capable future workforce, and a competitive Australia. For that reason, another significant area of focus is promoting the benefits of early education amongst business leaders, and inspiring them to join the movement for change by tapping into their own spheres of influence.
Additionally, where young children are engaged in learning programs, parents have the flexibility to contribute towards the workforce, meaning a bigger and better talent pool.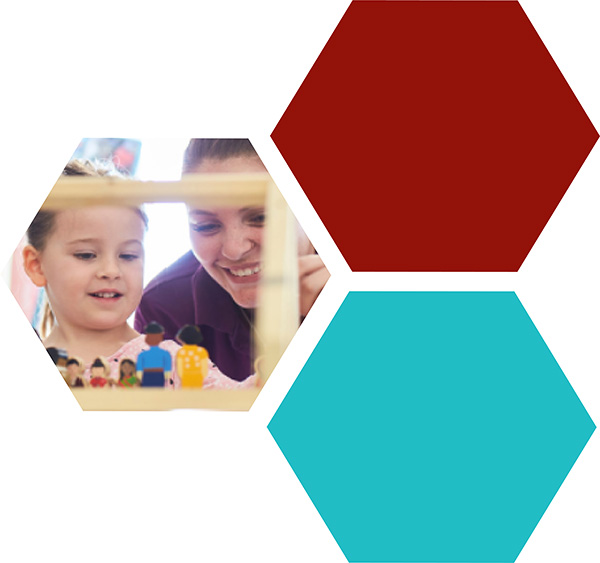 Our supporters
Our important work is made possible by funding from The Paul Ramsay Foundation, which is committed to breaking cycles of disadvantage by investing in partnerships with organisations that share this vision.
The Foundation's support of The Front Project was inspired by our strong commitment to collaboration with industry, business and community leaders, and exploring opportunities for improved quality and accessibility in early childhood education.
The Front Project also enjoys the support of the Woodside Development Fund, which shares our commitment to ensuring every child thrives in their development, learning and life.
The Fund achieves this by supporting programs and organisations that work to decrease developmental vulnerability and improve outcomes for children between birth and the age of eight.
Both partner organisations are committed to supporting The Front Project as we execute our mission of bringing together resources and expertise to help drive social change, and make significant improvements to the health, productivity and participation outcomes of Australia's children.
At The Front Project, we look forward to a day when all Australian children are able to access quality early education as a basis for building healthy, successful lives.