Early childhood education, for happier lives and a more prosperous Australia.
Universal participation in quality ECEC has the potential to change the lives of a vast number of children and families across Australia.
We are working to address disadvantage and improve outcomes for children and society by realising the benefits of quality early childhood education.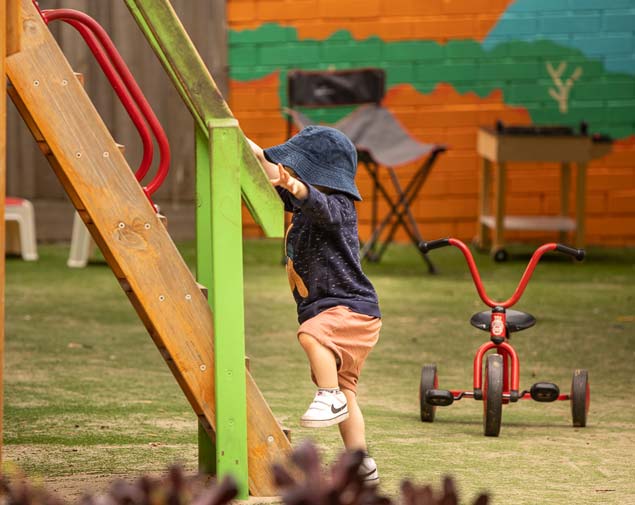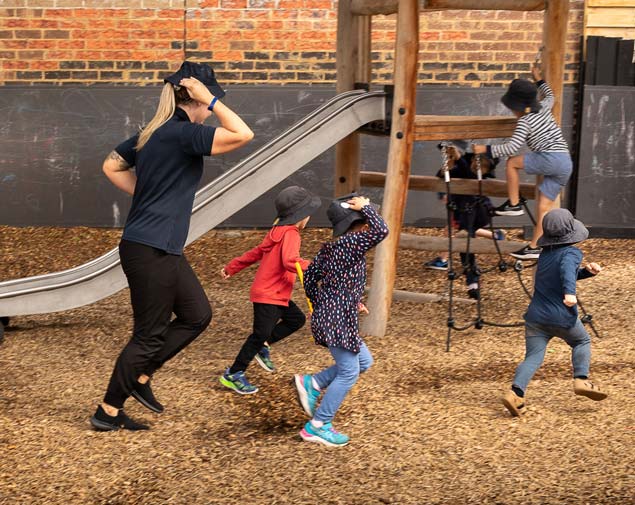 Every year, more than 60,000 Australian children, or one in five, start school with developmental vulnerabilities.
'Developmentally vulnerable' refers to a child in the lowest 10 per cent in at least one of five categories outlined in the Australian Early Development Census. These categories encompass the essential capability areas required for children to succeed at school and beyond.
Early childhood education and care (ECEC) can help children and families experiencing adversity by boosting the educational, social and developmental milestones that children may otherwise struggle to reach. The benefits that ECEC provides are immediate and last a lifetime.
The Front Project collaborates with people and organisations across the ECEC system, working towards a future where all Australian children have equal opportunities to prosper. All of our work goes toward alleviating disadvantage by removing barriers that keep children and families from having quality early learning experiences.