Addressing Disadvantage
The Front Project is committed to addressing disadvantage by:
making sure every child can access early learning, and
improving the quality of the care and education they receive.
Early childhood education sets children up for life by building social and emotional skills and supporting brain development when their minds are growing the most. It also helps parents work and continue careers, which supports families to be healthy and safe, communities to flourish and economies to be strong.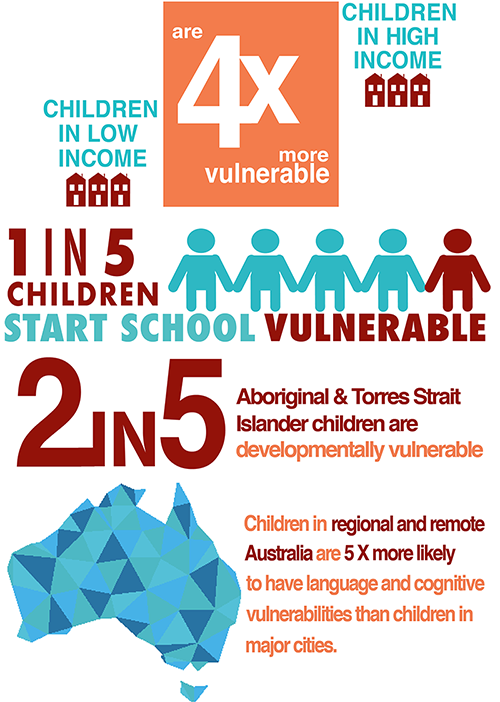 Helping vulnerable children learn and grow
Every year, over 60,000 Australian children – one in five – start school with significant vulnerabilities. These children miss out the foundational abilities that early learning develops, such as stabilising emotions, communicating and forming relationships with teachers and other children, and foundational literacy and maths skills like recognising patterns and understanding stories. Some children are at higher risk of being vulnerable, particularly Aboriginal and Torres Strait Islander children, children in low income households and children in regional and remote communities.
Breaking generational disadvantage
Lifting children out of poverty
Building a stronger future