Applications for mid-year enrolment now closed
INNOVATIVE ITE DEGREE
The Victorian Department of Education and Training is partnering with Australian Catholic University and the Front Project to provide an accelerated 18-month Bachelor of Early Childhood Education for educators as they look to take the next step in their career.
The Innovative ITE degree with ACU in combination with the Upskill Program is a package of supports designed to assist ECEC providers and educators as they become qualified Early Education Teachers.
Key Features:
Victorian Government pays unit fees for students
Nationally recognised reputable bachelor degree with ACU
Accelerated 18-month duration
Supported by the Victorian Department of Education and Training
Limited opportunity
Complete 1 of 5 placements at existing service
Innovative learning delivery (including symposiums and the use of Virtual Reality simulations)
Mentoring with qualified ECT
Transition to University support
Specialised webinars as part of the Upskill Program
Once-off funding for personal technology support
Application Criteria:
Live and work in Victoria
Have completed your ACECQA approved Diploma in Early Childhood in the past 10 years*
Work on the floor in an ECEC service
Are prepared to study full time for 18 months (no part-time offer)
Ready to begin their study in June 2022
An Australian Citizen
Comfortable with technology and intensive learning
*Conditions apply
As a recipient of the Innovative Early Childhood Teaching Course at ACU will receive free access to the Upskill Program, an initiative of the Front Project. The Upskill Program is a mixed mentoring, resources, and peer-to-peer support program that guides university students undertaking early childhood teaching qualifications through to completing their degree.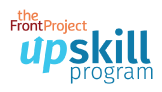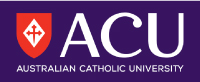 The Front Project and ACU Innovative ITE degree application